Site menu: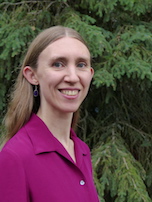 Freya Wardlaw-Bailey, piano
Freya teaches piano full time in Anchorage, Alaska and is on the board of the Anchorage Keyboard Teachers Association. She plays piano and organ at St. John United Methodist Church. Freya is in high demand as an accompanist, coaching students of all levels in recital and competition preparation. Her education includes a Bachelor of Music in piano performance and education from the University of Alaska Anchorage (UAA) and a Master of Music in piano accompanying from the University of Oregon.
---
Location
My home studio is located in Midtown Anchorage, at 1721 Burlington Street. Feel free to park in the driveway or on our side of the street. There is plenty of room inside for waiting parents/siblings.
Contact info
Cell phone (call or text): 907-575-1717; home phone: 907-245-0522; email: freyapiano@gmail.com